The Dance Party tonight @ Viper Room & tomorrow @ Crazy Girls Strip Club!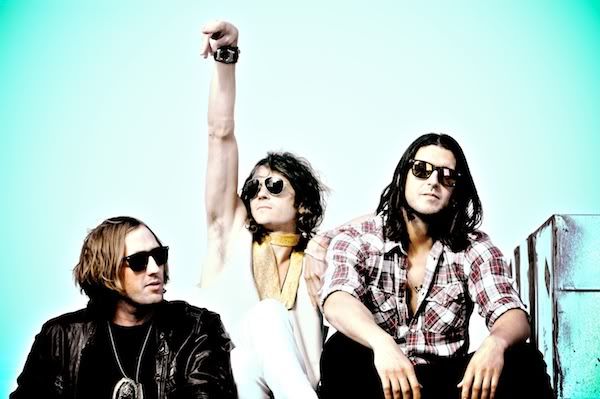 If you haven't read
Kevin Bronson's
blog post on
The Dance Party
, check it out
HERE
. He mentions me as:
'familiar L.A. face and former KROQ intern/DJ/club night promoter/A&R consultant Heather Peggs.'
Now that's a badass title if I do say so myself!!
In preparation for next tuesday's release 'TOUCH', The Dance Party are playing a grip of LA shows this week. You should attend one of the following:
1) TONIGHT - 11:15 pm @
THE VIPER ROOM
(Password = SEX for free entry)
2) TOMORROW - 10:30 pm @
CRAZY GIRLS STRIP CLUB
(Boobs & Bands! What can be better than that!?) If you are a guy & love seeing music and naked chicks... you are in luck!
See you there!
Labels: Buzz Bands LA, Crazy Girls Strip Club, Kevin Bronson, The Dance Party, TOUCH, Viper Room