Hell Ya! Girls School @ the Viper Room this Thursday!
damn what a cool flyer huh? yeah, we had to step it up a few notches as Hell Ya! joins forces with Girls School @ the VIper!
come early, as you don't want to miss Troy This! (and Hell Ya! DJ's between bands)
if you are too cheap to buy tix, you can listen to Kat on KROQ locals only tonight - she's giving away tix on-air. hell ya!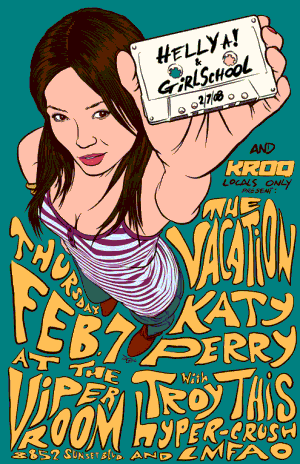 and if that wasn't enough convincing . . .
Thank goodness Melissa & Anna can bake . . . I can barely microwave a hot pocket! HA.
See you on thursday @ the VIPER ROOM.
HELL YA.
heatherpeggs
Labels: Hell Ya Girls School, Kroq Locals Only, Viper Room